The Whispering Wings angel cards are created from Lori's original photographs taken 'angel hunts' throughout the country. Each of the 36 angels and their message evokes a special meaning. (Comes with a cloth pouch, for limited time)

$18 each set with free shipping to continental US only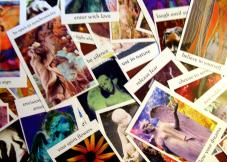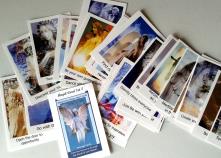 NEW! Buddha Message Cards

This spiritual card deck consists of 37 different cards with carefully selected motifs of my original Buddha photography. The cards have a unique Dalai Lama quote. Each card measures 3" x 4.25".

$18 each set with free shipping to continental US only

♥♥♥

Please note, all artwork copyright 2018 by Lori Barker

There are moments in most people's lives that need a little push from the Universe. Discover the synchronicity with these cards.

Simply pick a card in the morning and place it where you are this very day, or take it with you. This card will accompany you through the day and support you.

Spirit Collage.com

         Designing Visions in Mixed Media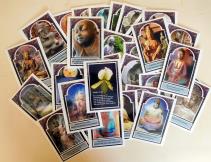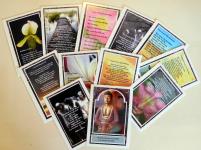 Buddhist Prayer Cards

11 cards with Buddhist prayers or thoughts.  $10 each set and free shipping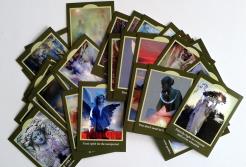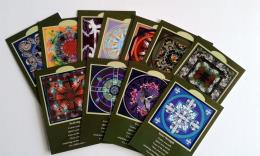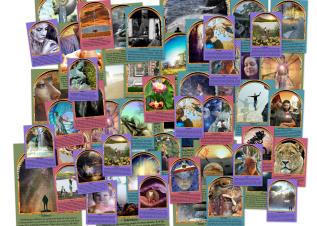 SEEKING WITHIN 50 oracle cards

each card measures 3.5" x 5" and comes in a organdy bag.