building the woodland spaces

The summer of 1999, nephews Eric, Richard, and Lori and I, along with many helping hands constructed a strawbale "house" in the back woods. It is a place for relaxation and quiet contemplation. The bale thick walls muffle all but the sounds of nature. A building built with love, for the love of it, and a wonderfully relaxing womb to reflect and enjoy.

The finished walls were stuccoed by hand over chicken wire on the exterior. The interior walls are of lime plaster.

We had a gathering in 2001 and a gifted writer and healer from England showed up. Kate sent us a
poem
she wrote about the Touch House.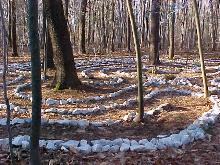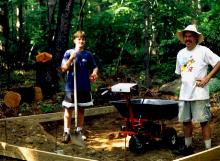 The dig begins with Richard and Eric


The Labyrinth is a path for you to walk. Unlike a maze, there are no wrong turns. If you follow the path, it will lead you to the center. It is a tool that reflects back to the seeker whatever he or she needs to discover from a new level of awareness. There is no right and wrong way to walk the labyrinth. The seven circuit Cretan labyrinth is an ancient symbol found throughout the world dating back 3500 years and has been rediscovered throughout the United States in recent years.  Walking the labyrinth can be healing, enlightening, centering, meditative or just plane fun.
       The labyrinth acts as a metaphor for the spiritual journey and a powerful tool for transformation.You may wish to focus on your intention before you walk, or you may center yourself to be open to whatever it is you will experience. When you are ready, simply put one foot in front of the other on the path to the center. The walk out of the labyrinth, on the same path, is realistically and symbolically the act of taking what we have received back out into the world.

      Our 7 circuit labyrinth was expertly created by Joe M. Miguez who travels the earth leading the Labyrinth Xperience workshops.

PLEASE E-MAIL US IF YOU WISH TO

WALK THE TOUCH HOUSE LABYRINTH

Joe Miguez starts us off with flags to mark the borders. The labyrinth's placement was divined for by Ernie, which happened to be near a deer path.

The finished path was lined with 3 tons of local limestone with the help of youngsters, Tim and Patrick.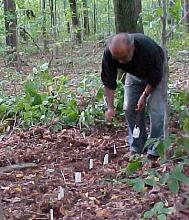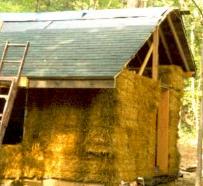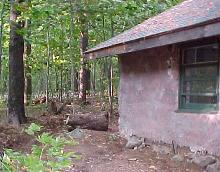 This page was last updated on: June 6, 2018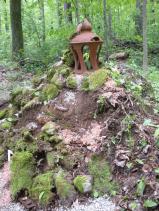 the fairy garden in the labyrinth

walk our labyrinth  by calling us

860-491-3514


Spirit Collage.com

         Designing Visions in Mixed Media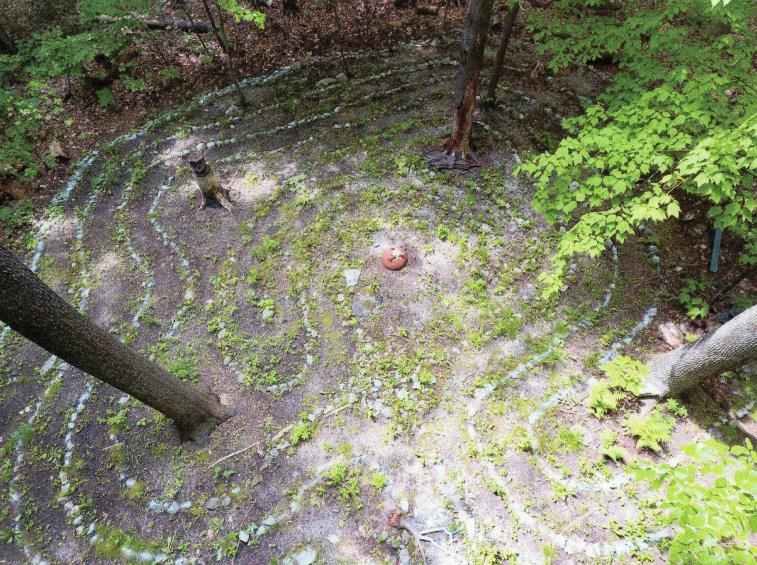 Bill Ludwig will be publishing

a book on labryinths in CT.